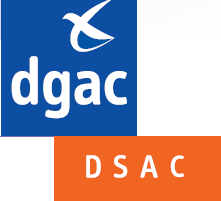 Tous ces processus automatisés vont nous permettre de gagner significativement en efficacité.
Jean Teillet, Chargé de mission 'Projets structurants' auprès du Directeur des Personnels Navigants
The DSAC
The DSAC is a national department of the French Directorate General for Civil Aviation (DGAC), which is itself part of the Ministry of Transport. It is the French authority responsible for overseeing and certifying civil aviation safety and security. For flight crews, it is responsible for administering theoretical and technical exams, issuing licences, certification and oversight of training organisations, approving aviation medical centres and doctors who issue .
The project, the requirements of the DSAC
The DSAC (Directorate of Civil Aviation Safety) called on us to optimise and modernise the processing of flight crew files. The aim, in the first instance, is to digitise the forms used to issue a European private pilot license and, in the longer term, to make its teams capable of creating new forms autonomously.
In 2019, the DSAC defined in house areas for improvement and modernisation for the processing of flight crew files (licences, qualifications, etc.). The areas selected were the improvement of the IT tools already in place, with the aim of working on specific issues that can be achieved within a short timeframe:
Roll out of a 'services' portal
Digitization of forms;
Roll out of a dedicated 'services' portal for flight crews so they have easy access to job-related information and relevant procedures;
Creation of a chatbot to handle basic requests
Process automation thanks to an RBA (Robotic Process Automation) solution;
Scanning of pilot files, to provide more flexibility in their processing.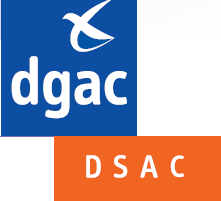 Parmi tous ces enjeux, le besoin le plus urgent nous a semblé porter sur la dématérialisation des formulaires.
Cependant, avec près de 250 formulaires existants et une réglementation complexe et évolutive, il nous a fallu créer un groupe de travail, afin de déterminer un premier lot de formulaires devant faire l'objet de cette démarche de numérisation et ce sont ceux liés à la délivrance d'une licence européenne de pilote non professionnel (de la demande initiale, en passant par les examens jusqu'à la remise finale) qui ont été retenus.
Jean Teillet, Chargé de mission 'Projets structurants' auprès du Directeur des Personnels Navigants
The functional capability of our Efalia e-gov solution is essential for the DSAC.
User Relationship Management makes it possible to digitise exchanges with both citizens through an online procedure portal and with public officials through an application to manage and process requests that can be accessed remotely, with an integrated electronic signature tool.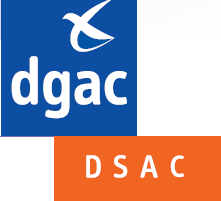 «Bien que la solution d'Efalia réponde en grande partie à nos besoins, il nous a fallu, en parallèle, nous assurer de la capacité de notre système de gestion à pouvoir s'adapter à la mise en place d'une organisation plus flexible.
Le choix de la solution d'Efalia est intervenue avant l'été 2021 et a été immédiatement suivi par l'organisation d'une série d'ateliers pour expliquer aux équipes de l'éditeur les différents processus concernés.
Aujourd'hui, à ce stade du projet, grâce à Efalia E-gov, nous sommes passés de 40 à 8 formulaires pour couvrir les étapes auxquelles les élèves pilotes non professionnels, ainsi que les organismes de formation, sont soumis dans le cadre du processus d'obtention de licence.»
Jean Teillet, Chargé de mission 'Projets structurants' auprès du Directeur des Personnels Navigants
At the same time, validation workflow processes have been set up to enable each person involved in a process step to be notified by email and to save time thanks to an electronic signature process that triggers the next step.
"All these automated processes will enable us to become significantly more efficient."
l
A process rolled out to national level 
Today, the DSAC, which started with a pilot phase to validate its selection over a limited scope, is rolling out the project to the whole of France, before the end of 2022.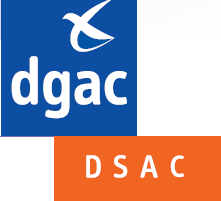 «Pour l'heure, un nombre limité d'utilisateurs ont accès à la solution mais d'ici l'été, nous espérons pouvoir accélérer le rythme et former l'ensemble de nos agents en charge du traitement des dossiers, tout en augmentant le nombre de formulaires concernés avec un 2ème lot de dématérialisation d'environ 70 formulaires existants en cours d'élaboration.
A terme, notre objectif est que nos équipes puissent devenir totalement autonomes lors de la création de nouveaux formulaires. »
Jean Teillet, Chargé de mission 'Projets structurants' auprès du Directeur des Personnels Navigants