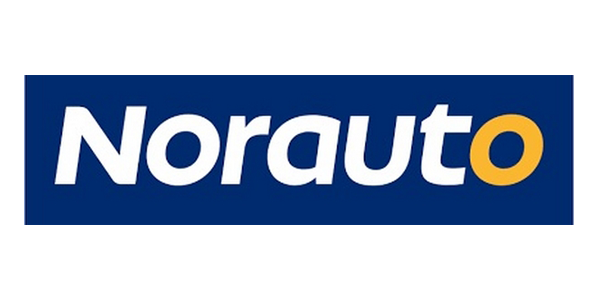 The Efalia output management solution to support NORAUTO
Presentation
Norauto is an expert in car equipment and maintenance. The company offers a wide range of tyres of all brands, car parts, products and parts to maintain your vehicle.
Norauto also offers a wide range of services to help you maintain your vehicle: car servicing, oil changes, tyre fitting and balancing, air conditioning maintenance, etc.
The project at a glance
Norauto has called on Efalia to roll out, at its headquarters, a centralised document production structure for the entire group (8 countries, 600 centres) synchronised with SAP (systems, applications and products for data processing). ​
The aim of the operation is to manage documents produced through SAP:
Quotes and invoices in all stores

​

Packing labels for all products distributed

​

Tracking forms for workshops at all centres
The roll-out
Our teams completed a  full audit in advance to validate the architecture and transfer of information between the centralised structure in Lesquin and the 600 Norauto centres throughout the world. Efalia's output management solution ensures printing and resumption in the event of interruption. ​
A dedicated team is on hand to work on the project with the customer's own staff over a 4-month period.
The benefits of the solution after 4 months
The roll out of a single document production base has led to economies of scale in different areas:
Centralising the expression of business needs and

document modelling in a single service centre

​

Adapting documents to different countries (logo, 

graphic charter, language, terms and conditions of sale)

​

Flexibility to adapt to changes in the market to best serve

their customers and take on the competition

​

Simplification of document production tools

​

Reduction in the costs of purchasing printers

​
Centralised management of printers via the Efalia Compose spooler. (Reduction in maintenance and guaranteed document production in the event of a breakdown)