About LANDAUER®
Founded 70 years ago, LANDAUER® is a COFRAC -ISO/CEI 17025 accredited dosimetry laboratory whose vocation is to carry out individual monitoring of the external exposure of workers subjected to ionising radiation in various professional environments: health, nuclear, industry, research and education.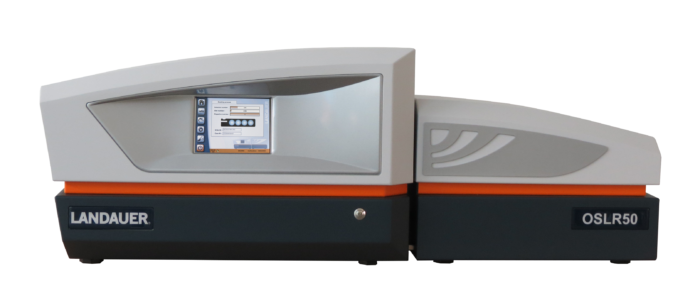 With more than 250,000 dosimeters in circulation for 10,000 customers, LANDAUER® is the world leader in passive or delayed reading dosimetry. With a dozen sites close to its customers, its solutions enable the monitoring of 2 million workers in more than 30 countries, while the group also equips more than 200 laboratories that use its measuring devices and its OSL (Optically Stimulated Luminescence) technology. In order to cope with strong growth and to automate the production and distribution of the numerous documents linked to its activities as much as possible, LANDAUER® launched a project to industrialise its document flows in 2005, and then implemented a new in-house ERP system, which it continues to develop year after year.
The problem
Initiated in 2005, the project aimed to automate as much as possible the management of document flows still carried out manually, in particular initially those linked to invoicing (with almost 8,000 quarterly invoices), as well as dispatch notes (i.e. 100,000 annual notes and 200,000 associated control reports).
Alain Hostiou, Application Systems Manager at LANDAUER®, explains: "The main objective of my arrival in 2005 was to rethink our entire management system with the deployment of a new business ERP (developed in-house) and, at the same time, the integration and optimisation of the existing desktop publishing solution, MAPPING Suite, which has now been acquired by Efalia and has become Efalia Compose."
The solution
Efalia Compose is a global desktop publishing solution that enables the creation, digital and cross-media distribution and archiving of all company documents to be dematerialised and optimised, while eliminating the various points of complexity in the different publishing processes.
Alain Hostiou explains: "Our in-house ERP was put into production in 2007, while at the same time we launched a web portal for our customers (dental practices, hospitals, university hospitals, nuclear power stations, etc.) to enable them to consult and download their invoices and other related documents. Since then, we have continued to develop our system, particularly thanks to this web portal, which has enabled us to dematerialise more and more documents."
Today, almost all the documents produced as part of the Laboratory's activities are automated and dematerialised, with the exception of shipping slips and labels (1 million pages per year and almost 50,000 shipments), which have been entrusted to an external partner and are therefore outsourced.
Alain Hostiou explains: "In concrete terms, the dosimeters are assembled at our production site in Vélizy, France, and sent to our customers, who wear them for one to three months and then return them to us for analysis and results. These same dosimeters are then repackaged and shipped back to customers, creating a virtuous loop that generates a large number of shipments."
The benefits, the future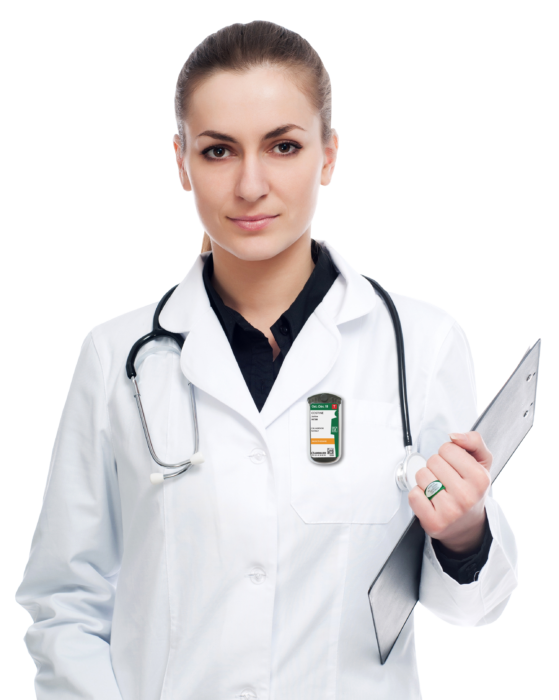 To date, LANDAUER® estimates that it has saved a significant amount of time in terms of invoice processing (more than a week), storage volume, and flexibility when updating its documents. On the strength of these initial results, the group has set itself a new challenge in 2021 with the implementation and deployment of a new EDM solution that should enable it to comply with its "zero paper" objectives by the end of 2023.
Alain Hostiou concludes : "This solution will have to offer modern and secure hosting, which can meet the RGPD constraints and the regulatory obligations to which we are subject in terms of health data, particularly in terms of regular deletion of data."
In addition, this solution will have to be multilingual, capable of responding to the processing of mass data and include an optimised archiving module, new advanced search functions, as well as advanced document validation workflows.